Inspiration
BAMBOO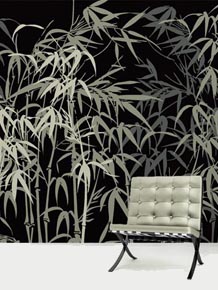 BAMBOO is a stylish mural with a contemporary Oriental flavour.
Printed with a textured mica finish on a non-woven backing.
Digitally printed to order, supplied at 52 cm and 145cm wide and sold by the metre.
Available in Charcoal or Pearl this design can be rescaled and custom coloured.
Please contact us for sample requirements and a quote based on wall dimensions.